Solve Your Removal and Storage Problems with us!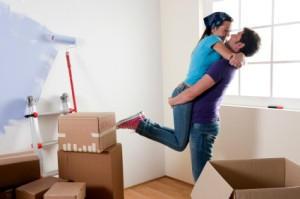 With years of experience in moving our clients to their new homes and offices, House Removals London are the way forward and will help you with moving you or find cost-effective storage solutions. We offer a range of services to benefit all of our customers and with that in mind, we strive to meet all of your needs. Our professional services have been maintained throughout the many years in which our company has been active. If you are concerned about moving and what it will entail, then you need not worry, as we can take the stress and problems out of your move. Although relocating is a very simple matter when you think about it, there are often many additional problems that people face, which results in them becoming anxious and frightened about everything. In the case of an easy move, everything normally goes straightforward, but this is not always the case for those who have to find storage solutions for their possessions as well. Luckily for you, we can take charge of everything for you, so that you are able to simply enjoy your move.

Moving About the Town
Although a great city for tourists, sight-seers, shopping and careers, London's huge population and complicated road system means that it may prove difficult finding somebody to drive a large vehicle around the city. However, due to the fact that our services are based for those in the London area, our drivers are experts when it comes to driving upon the roads of London. We deal with removals, storage and van hire in the London area, because we are specialists when it comes to moving our clients in and around London. Each of our drivers is qualified and confident to take on any removal project that you, as our client, presents us with. A driver can be available at a time suitable for you, so that they can transport your items from and to anywhere within London. Our team of drivers are reliable and efficient, so that we can try to keep our waiting list as short as possible and so as not to keep you waiting.

A Man, a Van and a satisfied client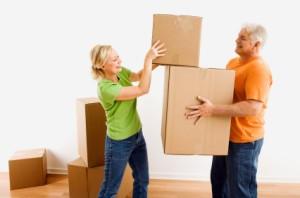 If your move doesn't require such a large vehicle, like the removal lorries that are on offer to you, then you may want to consider hiring one of our friendly and experienced drivers to move you with a van instead. It is understandable that you may want to avoid paying out on hiring a larger vehicle, when you are not going to fill it, yet you must still foot the bill for it. This is when our man in van hire comes in because it is more suitable for those who need a vehicle, which is larger than a domestic vehicle, yet smaller than a removals truck. Having a great amount of experience in the removals industry, we are perfectly aware that every move is different. We offer different kinds of transportation to suit each of our clients' needs, so that we can supply you with the right-sized vehicle at a reasonable price. So, if you're planning on hiring a van for a London move, don't risk driving it around the busy roads of London yourself, leave it to the experts and hire us to do the job for you.

Storage Solutions for all
There is now a bigger demand for extra storage space, whether it is in the home, office or even in your car. But if you're looking for an additional space to store your things, then a storage unit may be what you need. Apartment living has become very popular in major cities all over the world, London included, which is why many people find themselves lacking the adequate amount of storage space that they need. Whatever your reasons are for needing extra storage space, we can tell you for sure that storage containers are the way forward. Each storage unit is clean, dry and safe, which means that you're treasured possessions are in safe hands with us. We appreciate the fact that leaving some of your belongings in storage, for possibly a long period of time, may be something of a concern to you. But we can guarantee that thanks to our secure and tidy storage spaces, your belongings will remain in the same condition from the day you drop them off until the day you decide to take them out of storage.

Small Moves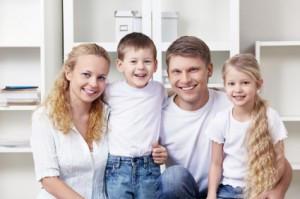 As we have mentioned, not every move requires a large vehicle, especially if the amount of items you are moving is relatively small. Although some people choose to take every single item that they own with them when they move and therefore are in need of a much larger vehicle, others choose to move only some of their things. Our small move services are great for those who are not moving all of their items from their previous residence and also, for anyone who is moving from a smaller house, apartment or office space where you have not accumulated so much furniture and personal belongings. Due to the smaller transportation needed, the price of the move would also be less than if you were to rent a larger vehicle to transport your furnishings.

Removals for students
We like to think that we cater for all of our customers of all ages and social groups, which is why we also provide a removals service for our younger age group of clients – students. As a student, it can be difficult being on a constantly tight budget and yet also having to move regularly to new accommodation throughout the whole duration of your studies. But we are hoping to make high priced student moves a thing of the past and we strive to help the young people of today to move to their new homes. We offer low prices, help and support and an excellent service. We believe that it is important to help the young people of today, as they are the future, by providing them with a cost effective way of moving them from one place to another.

Packaging and Packing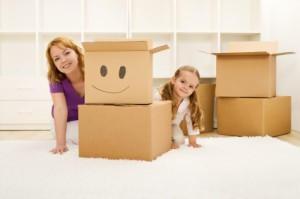 Having problems finding suitable materials for packing? Are you too busy to find the time to pack your belongings? There is no need to worry; we can help you with both of these problems. Not only will we provide the correct packaging materials to ensure that your things are packed safely and securely, but we will also come in to your home, office or work space and pack up all of the items that you would like to take with you when you move. It doesn't matter on the number of items that need to be packed up; no job is too big or small for you. For just a small additional cost, we can come along at a time to suit you and take care of everything for you. Just simply tell us what needs to be moved and packed and we will take care of the rest!

House Removals London can help you along every step of the journey, so now it's up to you, pick up the phone and call us on: 020 8746 4392 and start your moving today!
Request a quote
Other Services
Moving house was straightforward and stress-free with House Movers on the job, and for that I was incredibly thankful.
Helena F.
I was moving out of the pub I had run for years and needed a reliable removal company to take my belongings to my new place on the coast. Everything needed to go on one load. Luckily Home Removal were able to oblige and arranged the best moving...
Rene Osborne
There is no doubt about it, you won't find a company comparable to House Removals London. They really are one of a kind in terms of their services and their prices and their amazing team of dedicated movers. You can't deny the fact that this is a...
Marvin Woods
I didn't have much money to spare for my recent move, which is why I would recommend House Removals London to anybody on a tight budget! When you ring up you'll be given a thorough list of all the company's services and their prices. There really...
Stacey Maloney
I hate moving house and it's something that I dread for weeks in advance. This time around I decided to hire professional help and hired a man and a van from House Removals London after a friend had a good experience with the company. This service...
Lucy D.
I am extremely pleased with how well the removal went last week. House Removals London turned up on time, and they got everything in to the van with ease. There was a fair bit of heavier furniture, that I wondered about, but it was all very much a...
John Barnes