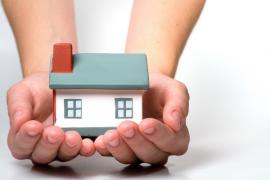 Moving on a Budget - 7 Hacks to Save Money
15Oct 2015
Spending too much on a removal is the last thing you want. Chances are your budget is already under a lot of stress, as there will be many expenses around the new home you are moving to.
Luckily, there are many ways you can save money during a removal and reduce your expenses. You have likely never considered some of the following tips and tricks, but you should definitely do so now. Who doesn't want to spend less than they should on a removal? Now you can definitely do that thanks to the following tricks:
- A do-it-yourself approach on moving -
you can consider the option to organise and execute the move on your own. That will certainly cost you less, even though you will still have some expenses, such as hiring a moving van. Additionally, you have to consider some help for loading your belongings, especially heavy furniture, as you will be unable to move that on your own. It will be harder to pull off everything, but certainly much cheaper.
- Estimate your moving costs -
you are likely not going to get the final sum straight away, but asking few moving companies for estimates is one of the most important things you need to do. Normally you will complete a moving quote and have feedback from the company on the price. Don't forget to ask for an in-house survey, as that will present the most accurate offer. Never agree on estimates over the phone, as those can be really inaccurate.
- Compare moving estimates -
when you have acquired several offers, it is time to sit down and compare them all. When it comes to relocation, you will do well to remember that often the lowest price doesn't necessarily mean the cheapest option. Some additional services might add to the cost, which can be a shocker, especially if you have not taken them into account. Check for all such extra charges and don't forget to take into account possible discounts as well.
- Move only what you really need -
if you truly wish to move everything from your current home to the new location, you should be prepared for some high costs. One of the factors for determining the final price of your removal is the total weight of your belongings. The less you want to load on the moving van, the less you will have to pay.
- Sell part of your belongings -
if you want not only to save money during a removal, but also make money, you can consider selling part of your belongings. Go through your stuff as you pack them and decide if there is anything that you no longer need. You can later place that for sale on some online auction or hold a garage sale at your home before you move.
- Free packing materials -
if you have friends who have been through a removal recently, you can ask them for some packing supplies. One more option would be to visit office supply stores, supermarkets and others to see if they have any boxes you can use for free. Such businesses often need to recycle the boxes anyway, so it is not a problem for them to give those to you instead.
- Choose a moving date carefully
- pick a time of the year when the demand for moving experts is not at its peak. You will likely find much better deals, if you focus your efforts on relocation in the off-peak season. Moving on a day of the week different from weekend is one more thing to keep in mind when lower cost is concerned.
You can follow each of these tips when moving on a budget. They can help you succeed when you would otherwise have to consider different options.