The London Removals Company that you can rely on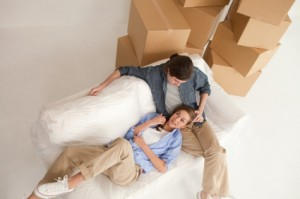 Specialising in London moves, we are pleased to say that we can help you with moving you from your current residence to your next destination wherever it may be within the London area. Whenever you are ready to pick up the phone and take your first steps in what we can guarantee will be a pleasant move for you. Each member of our team can be contacted at any time that you may need them and will always be ready to help. House Removals London understand that few people have the time to worry and waste over petty matters and dealing with unprofessional members of staff. If you are looking for a fly by night team of unorganised office staff and unqualified drivers, then we apologise as you will not find them here. Although we like to retain a relaxed and calm atmosphere here in our workplace, we do have one rule and that is that we only work with qualified professionals.

Whenever you choose to move in and around London, we will be ready to help you. Our company runs removals seven days a week and twelve months a year, so you can be sure that you will be able to find a reasonable time to suit you. We provide a range of large and small removal transportation so, no matter how big or small your move will be we doubt that we will have a problem accommodating your needs. Whether you are moving from a small apartment or office or from a large, detached house, there should be no problem with finding a vehicle suitable for holding either a very big or very small quantity of items.

Every day our team of careful and experienced drivers move our clients from one part of London to another. So, when looking for somebody to move you to or from anywhere within London, they are the people for the job. Whereas many people and even professional drivers would refuse or worry about driving on the busy and chaotic roads of London, our drivers are confident and ready to take on any removals job at any time. No matter how short or far the distance is, we can help move your belongings from and to any street in London. Our removals men have a vast knowledge of the road system in London and therefore there is no need to be concerned that they will be unable to find your current or new residence. Should any difficulties occur or if our drivers find themselves in a traffic jam and they need to find a new route quickly, they can simply turn on their up-to-date satellite navigation systems and choose a new route.


At each end of the removal, there will be staff on hand to help load and unload the removals lorry, giving you time to organise where you want the boxes to go. Our team of removals men will take each boxed item to which ever room it needs to be in, so that you can save yourself time on arranging the boxes later. Before leaving you to settle in to your new home or work space, we will take the time to carefully make sure that everything is on order and that you, as the client are happy with the service that you have received.
Moving with us is the best choice for those who are looking to hire a company who offer high class, professional services that can be completed carefully and efficiently at a competitively low price.
House Removals London are always here to help you with any enquiries or issues that you may have. By picking up the phone and calling 020 8746 4392 today, you are one step closer to making your stress free move a reality.
Request a quote
Other Services