Don't forget about packaging materials and boxes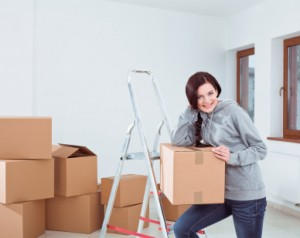 We don't all have boxes, bubble wrap and endless roles of tape lying around and unfortunately, finding these materials can be difficult or expensive if we choose to buy them. If you want to ensure that your precious belongings are packed up safely and securely, so that there is no risk of breakage or of something dropping out of the boxes, then you must take a little more care in what products you use and the way in which you pack up your things. Finding the right packing materials for your move can be time consuming, as you will most likely need to buy them in a large quantity. This is where House Removals London can help save you time and money by providing the materials and even coming in to your home or work space and packing everything for you.

Getting hold of packing materials and then actually boxing up all of your things is probably the most time consuming part of the moving process. To guarantee that your belongings arrive at their new destination in one piece, you must spend time and care when you pack everything. Much time is spent organising, gathering, packing and labelling everything that you own and when you have other commitments in your life; it can all seem a bit too much. When it comes to the time when you must box almost every single item that you own, it becomes clear how much stuff you actually own and packing it all seems like a never ending job. Unfortunately, for most of us, our lives and hectic schedules do not allow us time for this kind of monotonous and drawn out work.

Many people often gather as many friends and family members that they can to help out with large tasks that they can't handle alone or that they simply do not have time to do by themselves. But not everyone is lucky enough to have helpers on hand who have time to spare. A helping hand is always useful when you're moving, especially when they have years of experience in packing, moving and satisfying clients. When you need a job done, it is far better to deal with the professionals and our team show professionalism and are efficient along every step of the way.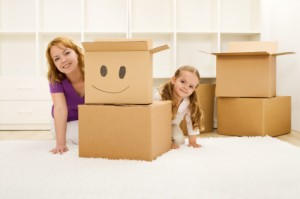 At a time to suit you, members of our friendly team will come along to wherever you are and take care of all of the packing for you. We will supply everything from the labels, boxes, wrapping materials and even tape, so you don't have to worry about a thing. The aim of our services is to make your life easier and better, which is why we can come a long to your current location at any time that is convenient for you. Whether you leave us to take charge of the packing when you are present or not, it is a guarantee that in no time at all every single item will be packed, organised and labelled both quickly and efficiently.

Our packing services are low priced and come with a free guarantee that your belongings will be packed in an ordered way, which will save you time when it comes to unpacking at the other end of the move. Due to our great amount of experience in packing and moving people, we can complete any job of any type with speed and care. Every item will be wrapped and packed carefully, so as to be sure that there will be no breakages when they are moved.

If you are relocating and need help with finding packing materials and packing your things, then we can help you too! Just by calling House Removals London on 020 8746 4392 now, you are literally only moments of way by saving yourself time and money. Get in touch with us today and take the stress out of your move!


Request a quote
Other Services