Let us take charge of your small move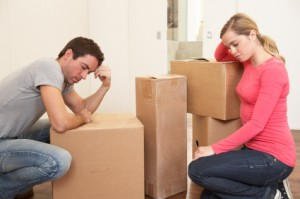 As strange as it may sound, finding a removal company who deals in small moves can prove more difficult that if you were moving a five bedroom house packed with furniture. If however, you require a smaller vehicle to move your furnishings and possessions, then you may often find that you get quoted the same amount or similar to what you would if you had twenty cubic metres of items to move. Here at House Removals London we know that every move is different and we like to take a little bit more care in tending to our clients needs and making sure we offer the right services to suit all of our clients – whatever their situation.

We offer removal services for those who have a smaller load to move. The size of the vehicle will be smaller that if you were moving a large amount of items and naturally, the price goes according to the size of your move, because we specialise in moves of different quantities.

If you are an apartment owner or are currently based in a smaller working or living space, then it is obvious that you will not have the same quantity of items that someone who is living or working in a much larger space would have. We also don't think that it is fair to charge our clients a higher price for moving them as we would if we were moving a client who required a big removals lorry. Because we pride ourselves on being a professional team who provide quality services to our customers, we like to be able to give set prices that distinctly relate to each of the services that we offer. In our offices, we have a clear price list set out, so that our team are able to give you a precise quote once learning of your situation and the amount of items that you wish to move.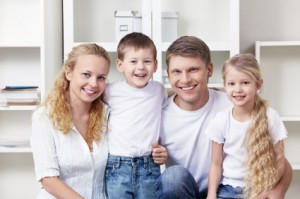 Our small move services are ideal for those who are relocating from a small working or living space, and also for those who have chosen to move just some of their belongings from their previous residence. These days, with flat-pack furniture so easily available at low prices, it can be easier and cheaper for you to just purchase new furniture and fittings again once you have moved to your new location. You may often find that some of the fixtures and fitting that you had at your old home or office, will not suit your new residence, which is why many people often choose to leave some of their items behind and re-buy them again so that they can ensure that they'll suit the new property. Our services for smaller moves are also a great option for those who are moving to and from rented accommodation, as you may not have accumulated a lot of large furniture, if the property was furnished already, and you may just simply need to move your personal items and memorabilia.

Whenever you are ready to get in touch with us to enquire about us moving your items to any location within London, we will be happy to hear from you. We guarantee you that although the cost of the move will be lower and the quantity of items will be smaller, you can rely on us to provide a high quality service, just like we do with our very big moves.

It doesn't matter how small your move is, we are here and ready to move you!
Whether you have a question, you would like a quote or would like to use our services, just call House Removals London today and get a free quote!


Request a quote
Other Services